Custom Engraved Map Bottle
Hot or cold? Portland or Madrid? It's all up to you.


Drag the map to pan and pinch/scroll to zoom.
17 oz Insulated Stainless Steel Bottle
Design
Preview
Hot or cold? Portland or Madrid? It's all up to you. Choose your favorite location to create a customized stainless steel water bottle with your map on it that's one-of-a-kind. This premium, insulated canteen bottle keeps your cold drinks chilled for 12-24 hours and hot drinks hot for 8-10 hours. The city or place of your choosing is laser etched onto the 17 oz engraved water bottle, made to go wherever the day takes you.

Our customized stainless steel canteen bottles are expertly engraved at our workshop in San Francisco.
STEP 1: Customize Map
Or Use My Location
STEP 2: Select Map Style
Standard
Topographic
STEP 3: Customize Inscriptions
Preview Design
Add to Cart/Save Design
Out of Stock
Ships in 2-4 business days.
Powered by Mapbox and OpenMapTiles. Data © OSM contributors.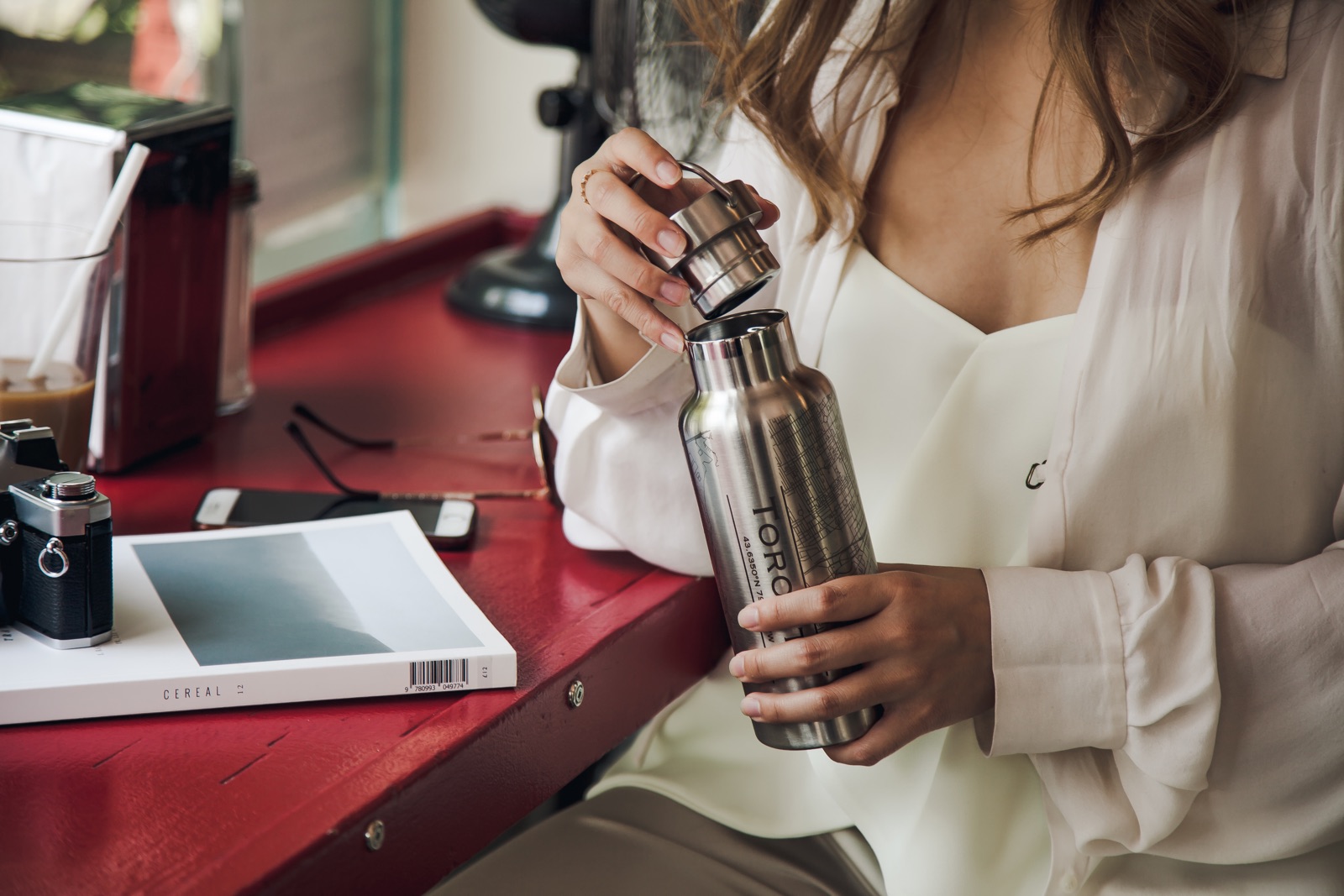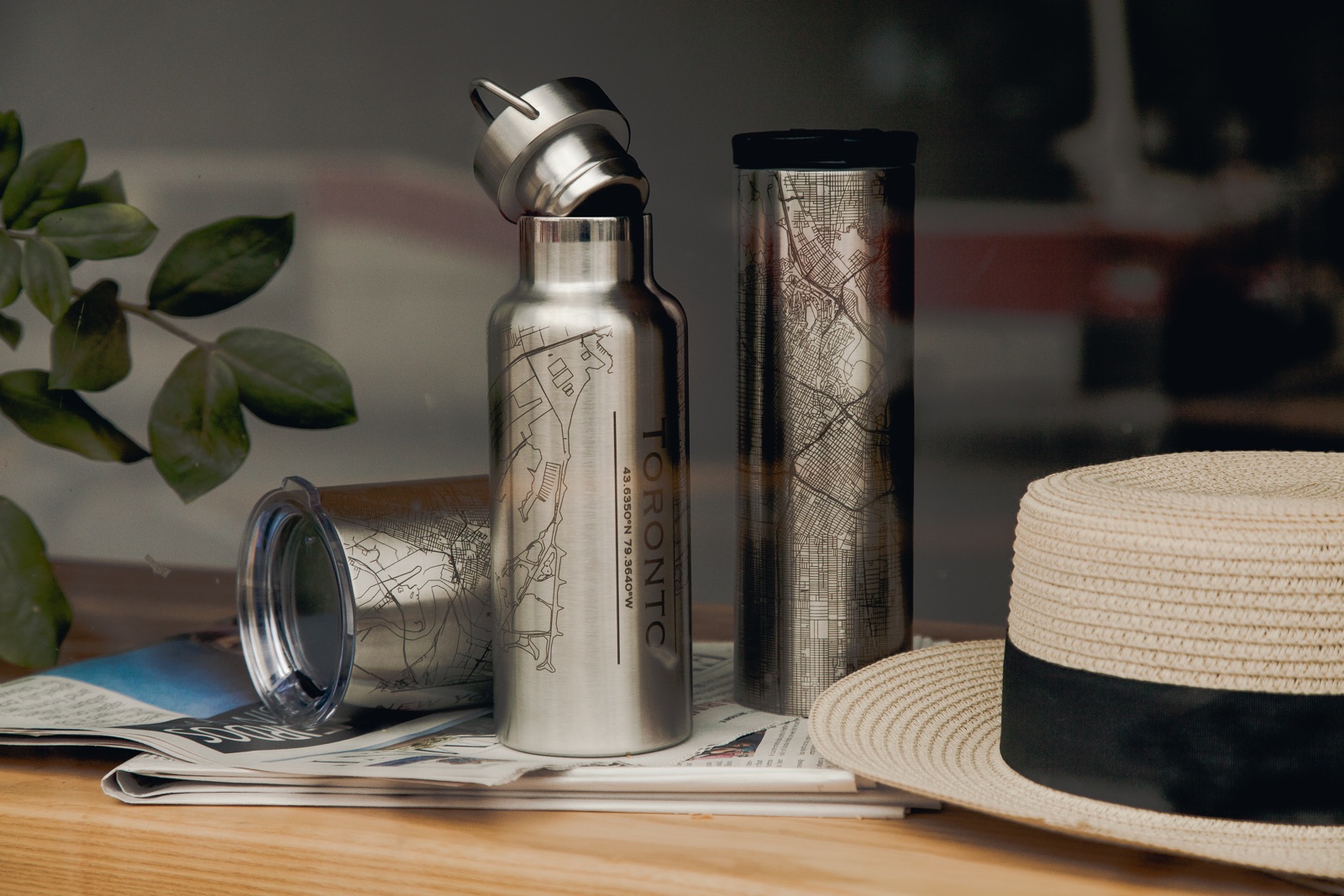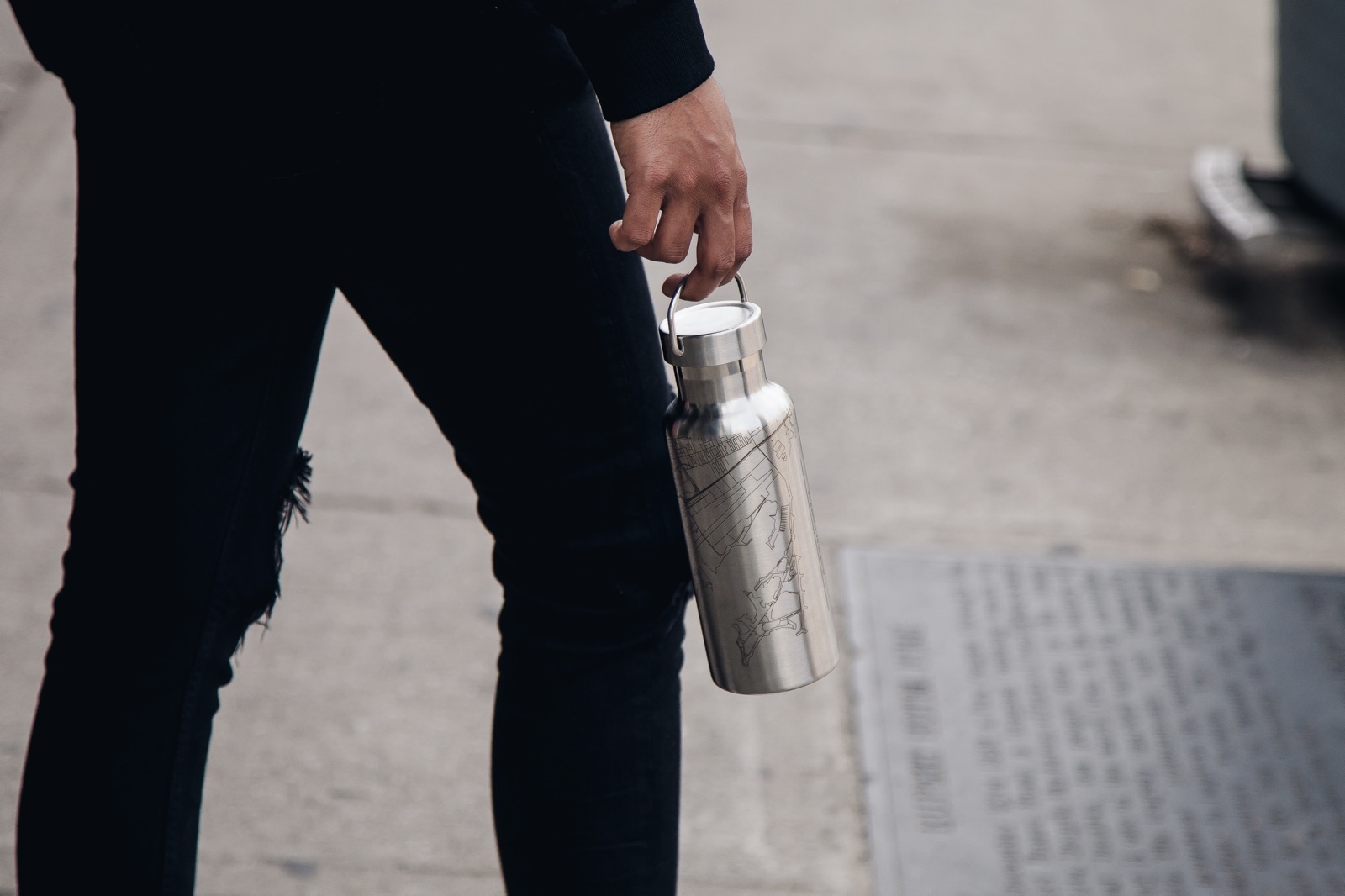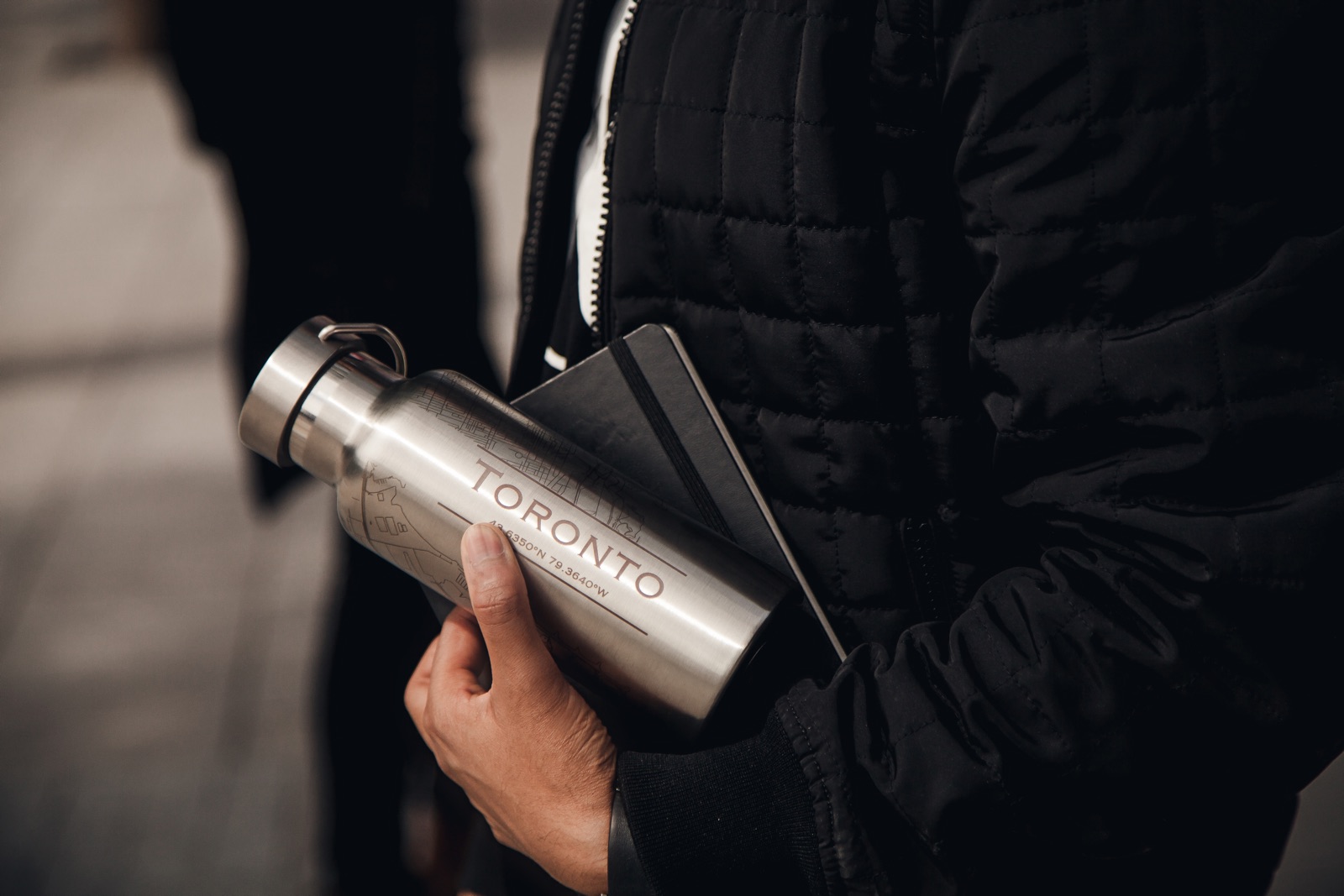 Sustainable Direction Canteen Bottle
The two most important travel necessities: water, and a map. Have both, with a customizable, line-art map canteen. Your design is laser etched on a high-quality, insulated, stainless steel bottle. Perfect for hot and cold drinks. Size:17 oz (500 mL) capacity, 8.25 in (21 cm) height to top of cap (not including handle), 2.85 in (7.2 cm) outer diameter. Fully compatible with Klean Kanteen style caps and accesories. Laser Engraving Process: We use a state-of-the-art MOPA fiber laser to etch each stainless product in our workshop here in San Francisco. The laser is finely tuned to mark the map one small section at a time, requiring between 10-20 minutes to complete the whole map. Care Instructions: This is not your average bottle. It's a durable but finely crafted work of art. Take care of it by washing in warm soapy water. The engraving will evolve over time, darkening from grey to nearly black. With proper care, you'll be sipping your favorite beverage from this bottle for years to come.
Frequently Asked Questions
Q: How long does it take to process my order?
A: We process drinkware items from our workshop in San Francisco. It usually takes about 1-4 business days for us to process and ship your items. We may require an additional 1-2 business days during the busy holiday season between Thanksgiving and Christmas.
Q: When will my order arrive?
A: Domestic orders typically take 1-5 business days to arrive but can be longer during holiday seasons. International orders require days and up to several weeks depending on the country and custom clearance requirements.
Q: Can I cancel or return my order?
A: If you've placed an order and need to cancel it, please let us know ASAP. Once we process your order, items cannot be canceled or returned. If there is a problem with your item, please contact us and we'll figure out how to make it right.
Q: Can I pick a different city?
A: Yes, absolutely! You can pick any place in the world in fact. Just use the search box and type in your city, address, or point of interest. You can further customize the map by dragging and zooming on the map preview. You can also change the inscription.
Q: Can I add a marker like a heart icon?
A: Yes. We can add custom markers, logos, and engrave pretty much anything. Get in touch with us and we'll create a mockup based on your design requirements.
Q: I'm sending this as a gift, do you include the receipt in the package?
A: Nope - not unless specifically requested. If you'd also like to include a special message, may we suggest our engraved message card. They can be included with prints and drinkware for US orders.
Q: I have a question that is not answered here.
A: No problem. Send us an email and we'll respond as quick as a jiffy!