Customize a solid brass pen with the coordinates of any location or your own personal message or monogram. Free shipping to US, $3.99 international. Complimentary
priority
shipping on orders over $70. Includes a custom designed
pen case
from Rickshaw Bags.
Hover to magnify
Custom Engraved Inscription - Hover to magnify
Customize a solid brass pen with the coordinates of any location or your own text. These pens are milled from a single piece of solid brass and expertly laser engraved in our workshop in San Francisco. Each one comes with a 0.7mm black ballpoint tip ink and a protective drawstring bag. Ink refills are available widely. Free shipping to U.S. and only $3.99 anywhere else in the world. Complimentary priority shipping on orders over $70. Each pen includes a custom designed pen case from Rickshaw Bags.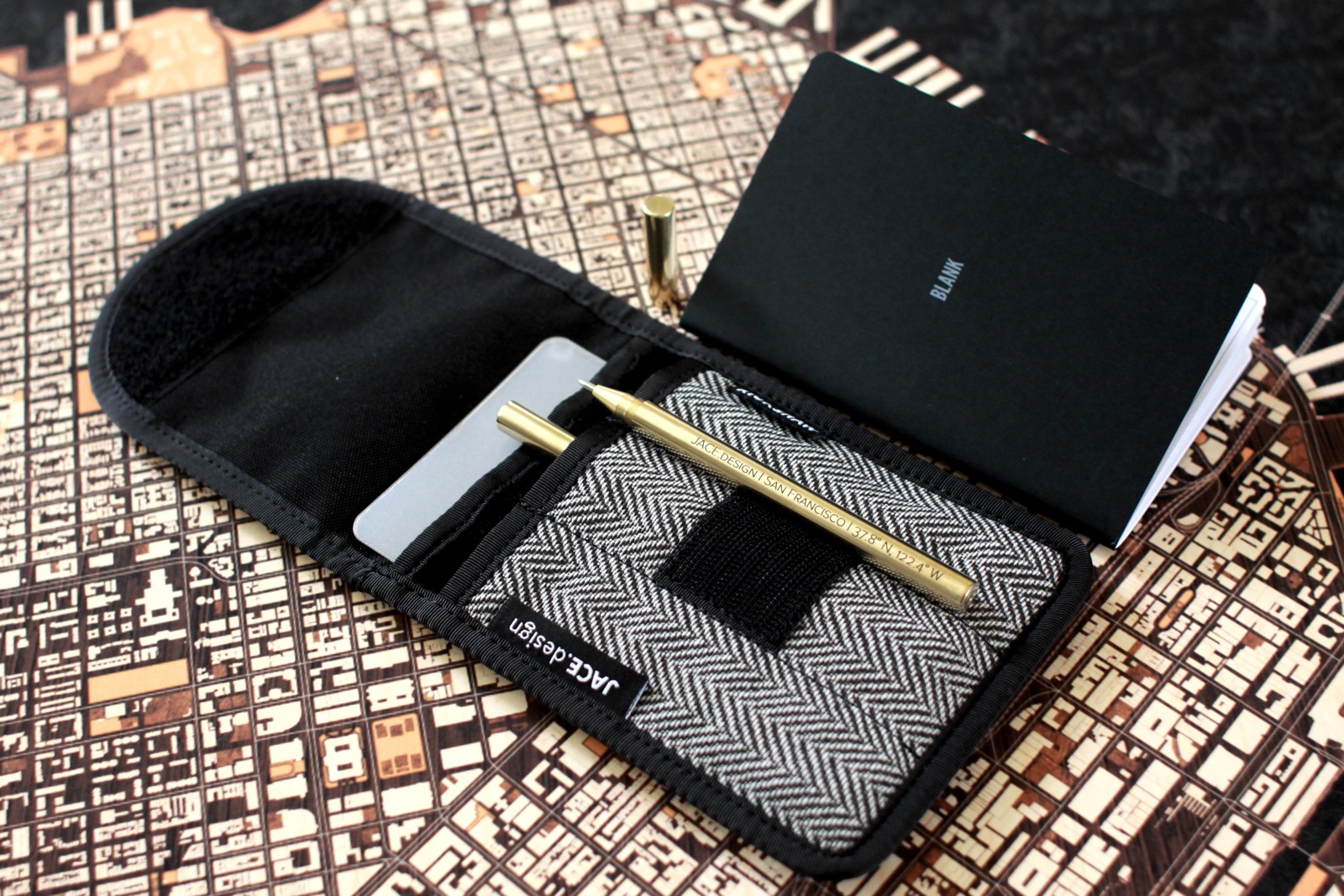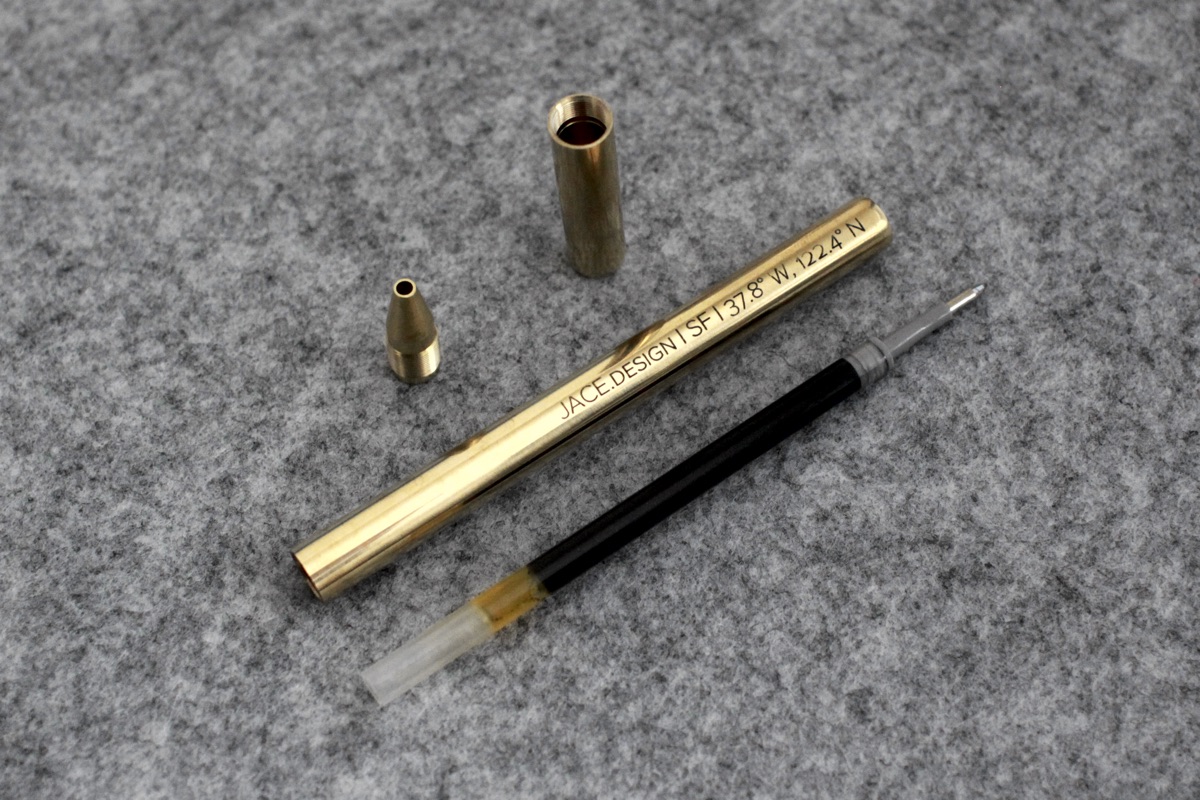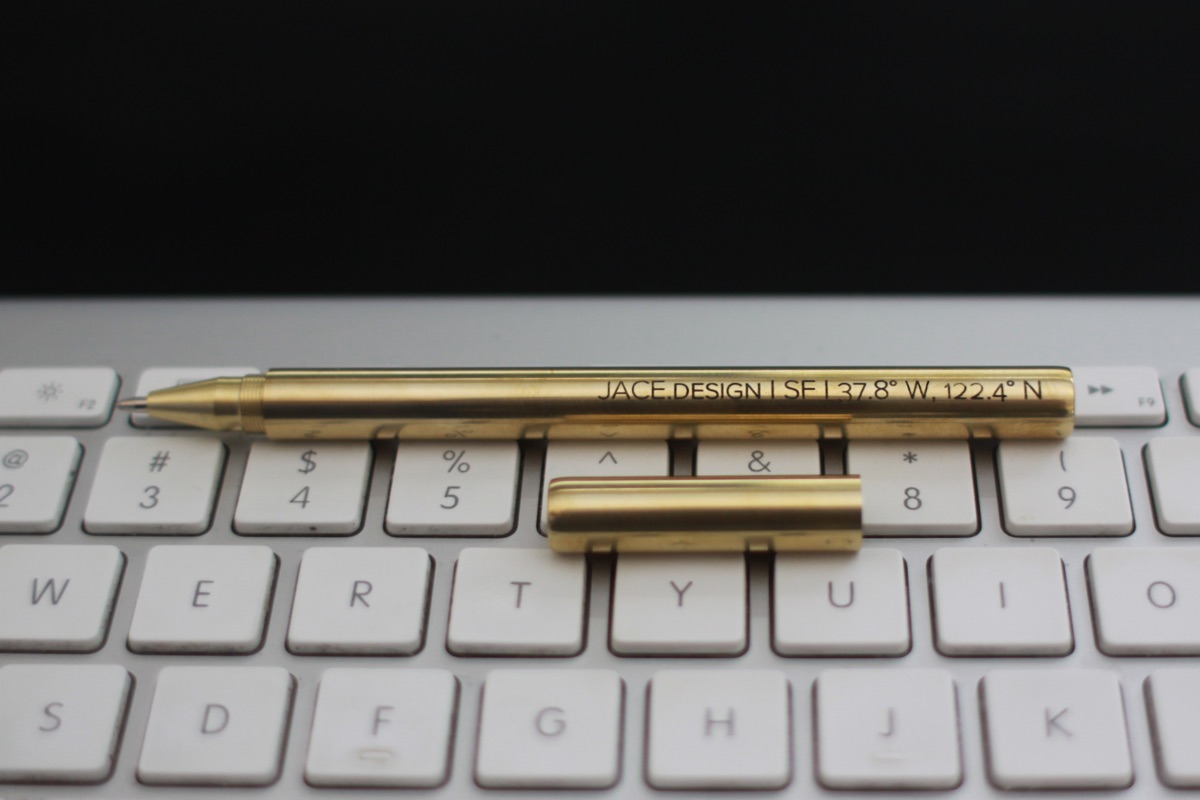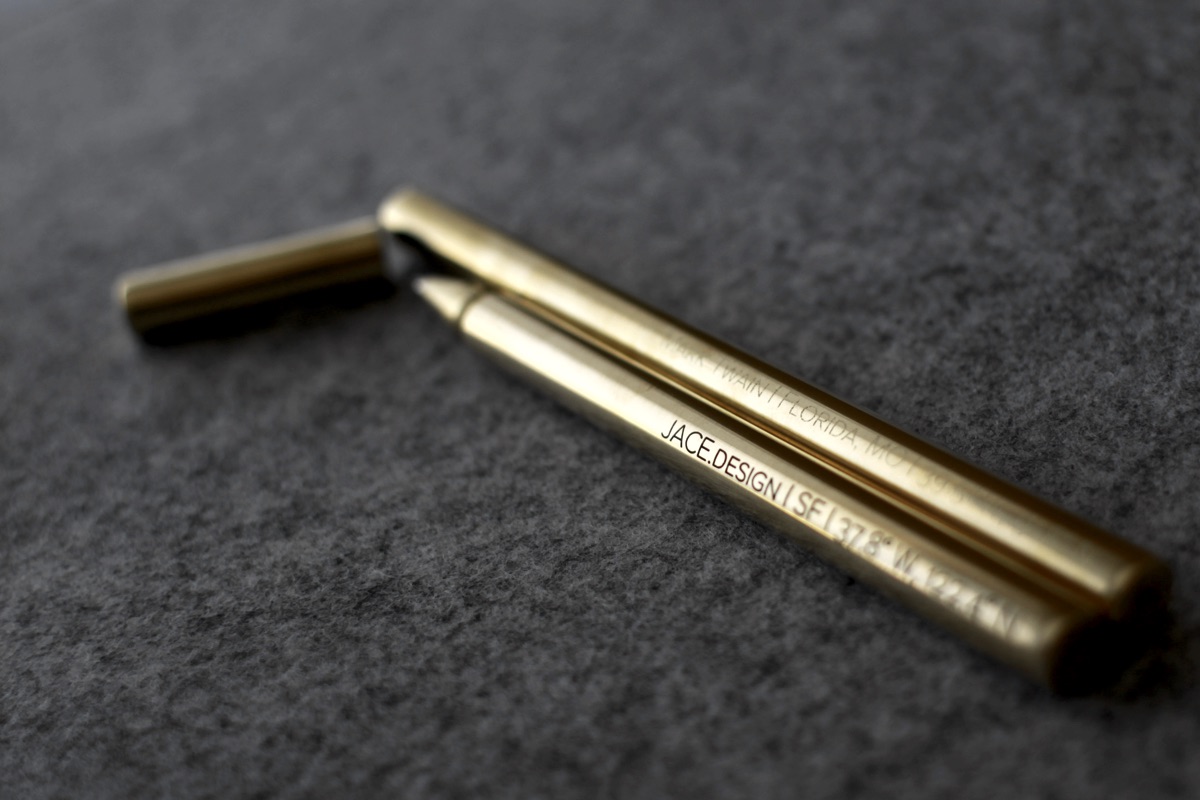 Engraved Brass Pen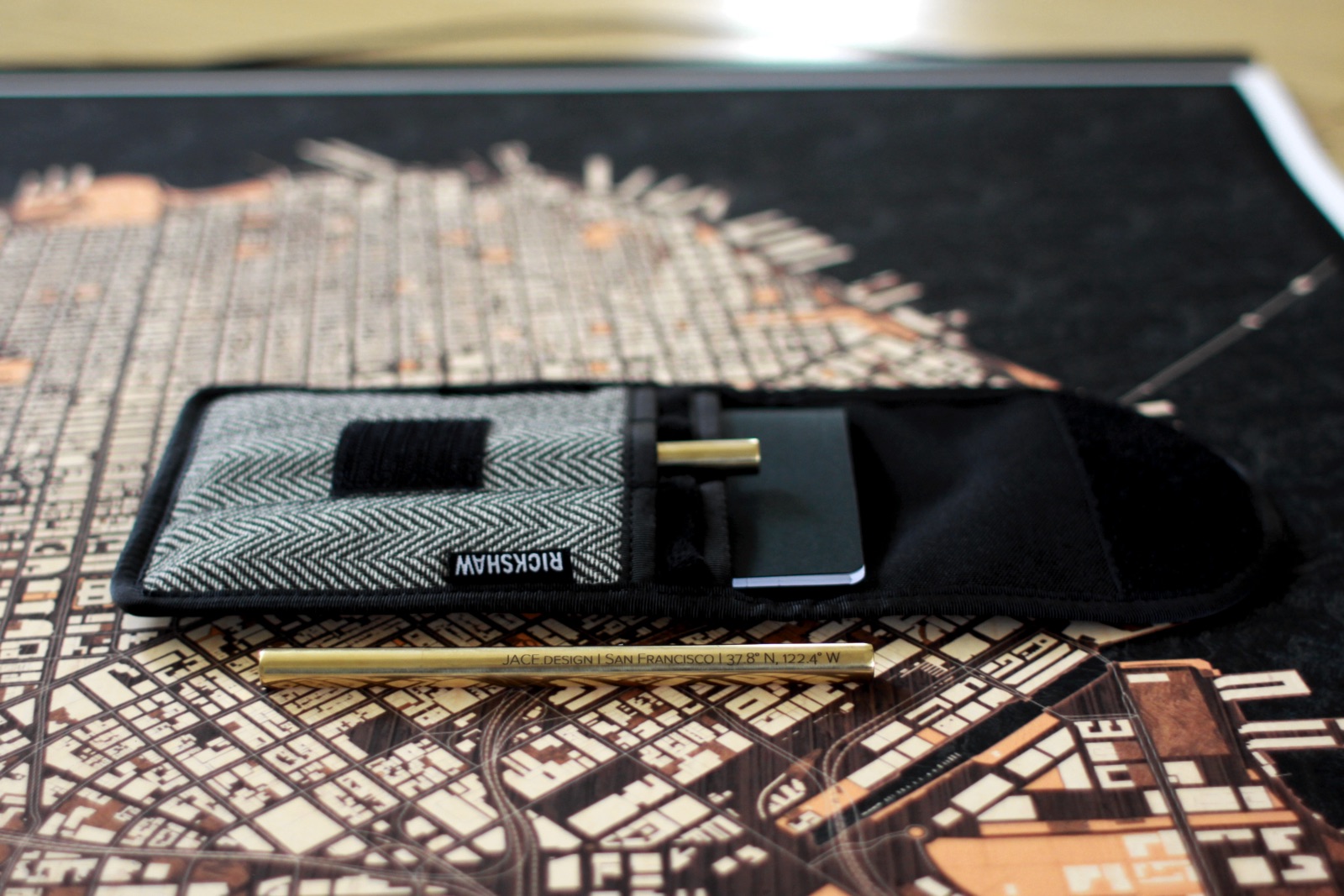 Even in our digital age, there is something still so satisfying about the action of putting pen to paper. Our solid brass pen is made for just such occasions. Take it along with you on your journeys and let it inspire you for years to come. Specifications: Diameter: 9.2mm, length: 138mm, weight: 47g (1.6oz) Laser Engraving Process: We use a state-of-the-art MOPA fiber laser to etch each product in our workshop here in San Francisco. The laser is finely tuned to mark the pen one small section at a time and produces signature results. Ink Replacement:These pens use standard gel type ballpoint inks and are widely available in various colors and tip sizes. Pen Case:Each pen ships with our custom designed pen case made by our friends at Rickshaw Bags in San Francisco. The pen case has pockets for 3 pens, plus a sleeve for a pocket journal.