We've partnered with the renowned team at
CW&T
to bring you the amazing brass Pen Type-B. This is the ultimate choice for a custom engraved pen for illustrators, designers, and architects. The ultra-high machining tolerances between the brass pen and sleeve create a piston-like effect. The pen falls slowly into its sleeve and makes a nice popping sound when you pull it out quickly. Check out the videos below to see for yourself. Customize your engraved ink pen with the coordinates of any location or your own personal message or monogram. Free shipping to US, $3.99 international. Complimentary priority shipping on orders over $70. Every order also includes a custom designed pen case from our friends at
Rickshaw Bags
so you can take it on your journeys.
Hover to magnify
Custom Engraved Inscription - Hover to Magnify
We've partnered with the renowned team at CW&T to bring you the amazing brass Pen Type-B. This is the ultimate choice for a custom engraved pen for illustrators, designers, and architects. The ultra-high machining tolerances between the brass pen and sleeve create a piston-like effect. The pen falls slowly into its sleeve and makes a nice popping sound when you pull it out quickly. Check out the videos below to see for yourself. Customize your engraved ink pen with the coordinates of any location or your own personal message or monogram. Free shipping to US, $3.99 international. Complimentary priority shipping on orders over $70. Every order also includes a custom designed pen case from our friends at Rickshaw Bags so you can take it on your journeys.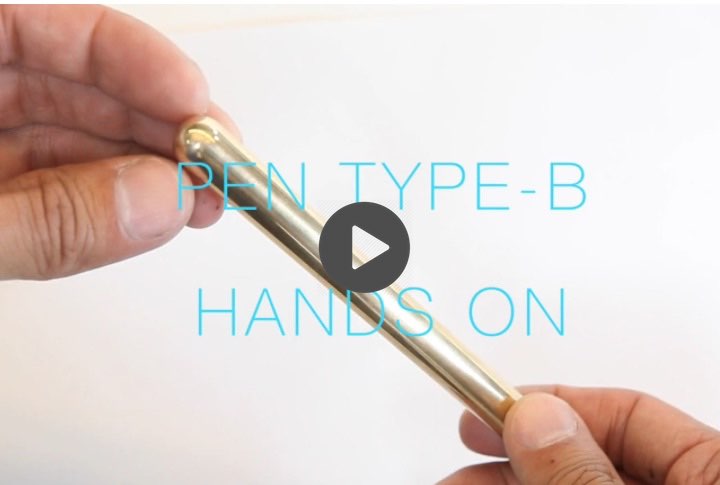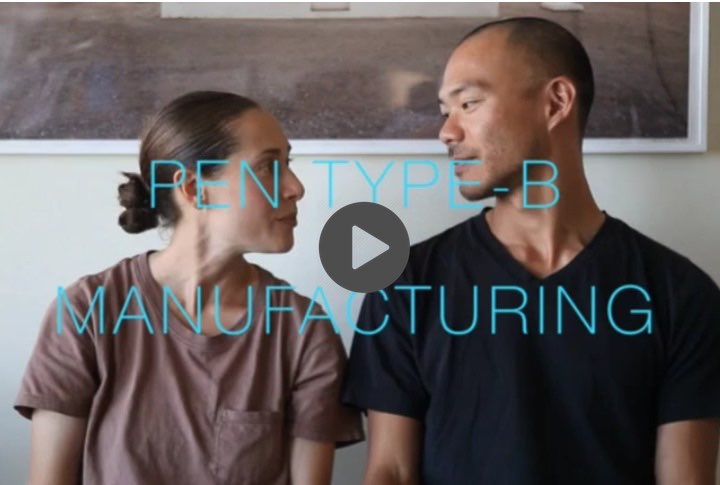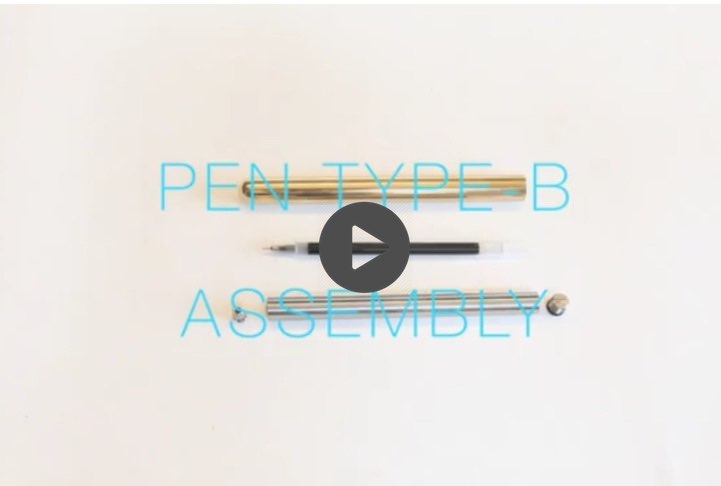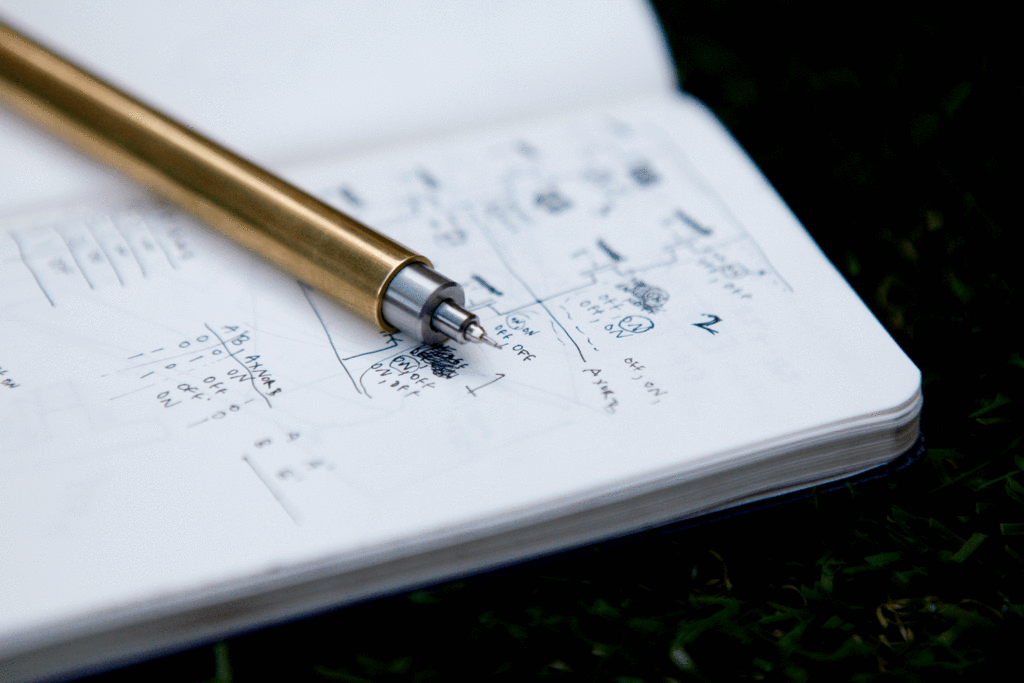 The CW&T Brass Pen Type-B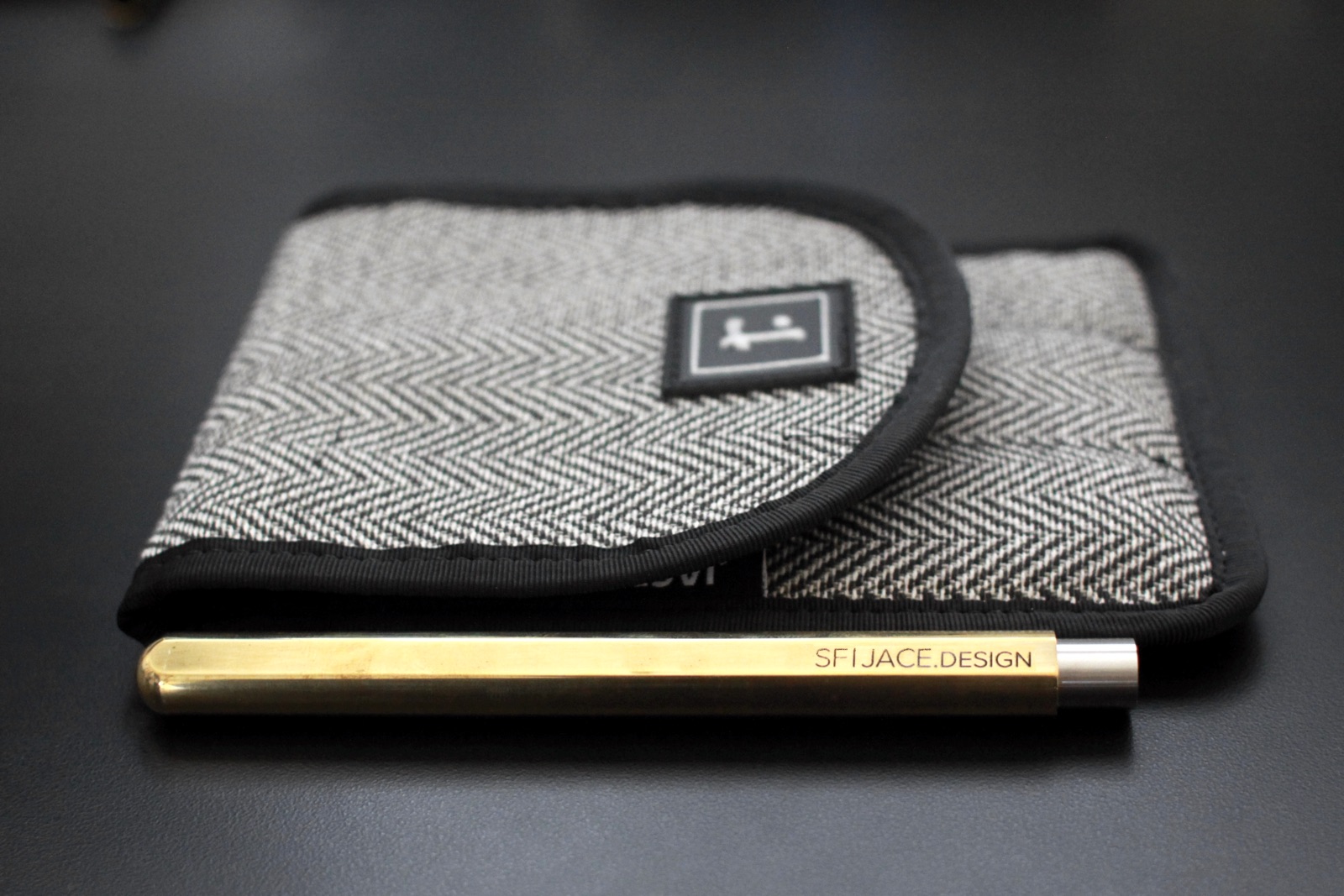 If Da Vinci was still alive, he'd want one of these. The Pen Type-B is a super minimal everyday pen, engineered to last generations. Manufacturing Process: Each Pen Type-B is manufactured at a multi-generation machine shop in Vermont. Each pen is carefully made above and beyond the necessary tolerances to ensure a perfect fit between the pen and the sleeve. It takes over 20 highly tuned operations to craft a Pen Type-B. Brass Patina: The brass sleeve purposely doesn't have a coating, so your Pen Type-B can develop its own unique patina over time as you handle your pen. Specifications: Pen Diameter: 9.8mm, Pen Length: 125mm
Sleeve Length: 120mm, Sleeve Width: 10mm, Sleeve Weight: 47g (1.6oz) Laser Engraving Process: We use a state-of-the-art MOPA fiber laser to etch each product in our workshop here in San Francisco. The laser is finely tuned to mark the pen one small section at a time and produces signature results. Ink Replacement:These pens use Black Pilot Hi-Tec-C cartridge and are available at CW&T in various tip sizes. Pen Case:Each pen ships with our custom designed pen case made by our friends at Rickshaw Bags in San Francisco. The pen case has pockets for 3 pens, plus a sleeve for a pocket journal. CW&T CW&T is the design team of Che-Wei Wang & Taylor Levy. They are based in Brooklyn, NY and have launched several successful Kickstarter projects, including the Pen Type-B. You can read more about them and their process at cwandt.com.